Oyonale - 3D art and graphic experiments
Plant demo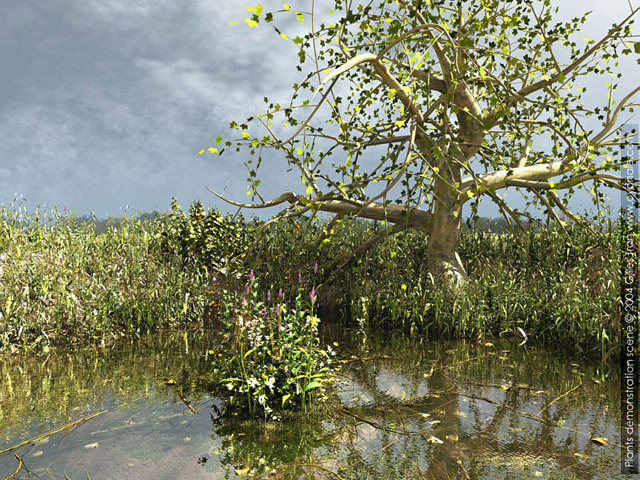 Artwork created in 2002
Renderer: POV-Ray
This demonstration scene features several plants developed for the image Dark side of the trees.
All plants except the grass were created from scratch in Xfrog 3.5 (small plants) and 4.0 (tree, with the Cinema4D plug-in). The models were processed with UV Mapper and converted into POV-Ray mesh2 format with 3DWin. Note that the models are large meshes and than while the plants were inspired by actual ones, they are not botanically exact.
The full scene is available here.