Oyonale - 3D art and graphic experiments
The accident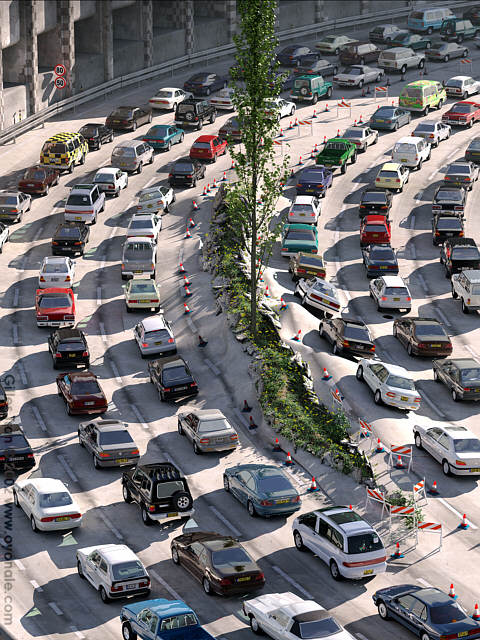 Artwork created in 2002
Renderer: POV-Ray
Plants created with Xfrog.
Car models either free (downloaded from various web sources and modified with Rhino) or bought from Turbosquid (De Espona models). There are 16 different models. The licence plates numbers were created by a POV-Ray macro. Another macro ensured that the cars were correctly placed on an uneven ground.
The ground was created with Rhino. The coordinates of the "wound" edge were translated into a POV-Ray spline that was used to place the "concrete" (actually height-fields) chunks.
There's a child hidden in the scene!