Oyonale - 3D art and graphic experiments
Sine City (green)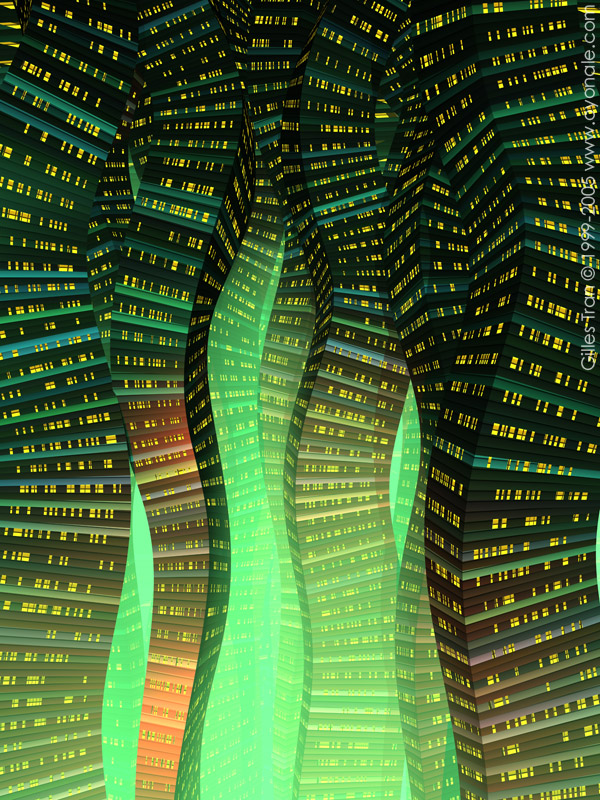 Artwork created in 1998
Renderer: POV-Ray
This picture is voluntarily unrealistic. I wanted a universe of coloured lines, in the style of some Paul Klee or Hundertwasser paintings.
I don't like so much to write social comments, but why being a social worker, or an educator, or a nurse, is a globally undervalued, underpaid profession when it's so needed ? The answer is obvious : because no shareholder has any immediate profit from this kind of work. That's the way things are, and it's very unpleasant anyway.
The buildings are meshes generated by a macro. Textures are randomly defined.
This picture was created in a hotel room in Madrid while watching the "interview" of Bill Clinton by Kenneth Starr (about the Monica business, remember ?) on CNN. I had trouble concentrating on both activities and I finally turned off the TV.
A slightly modified version was re-rendered in 2005 to make a Zazzle poster.