Oyonale - 3D art and graphic experiments
Indifference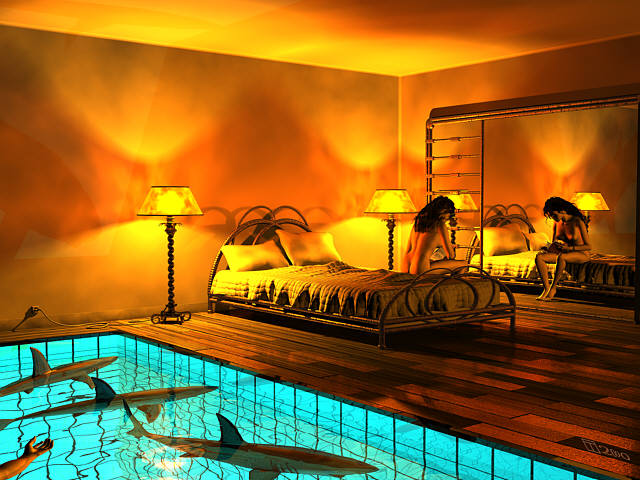 Artwork created in 2000
The 2000 version merges the 1996 versions.
The woman, the arm and the shark are Poser models.
The bed cover is made of bezier patches sawn together by an algorithm created by Ron Parker, who used it in his IRTC picture called "Here we go a-borrowing". The code is provided at the IRTC site (see the January-February 1999 round).