Oyonale - 3D art and graphic experiments
PhD thesis cover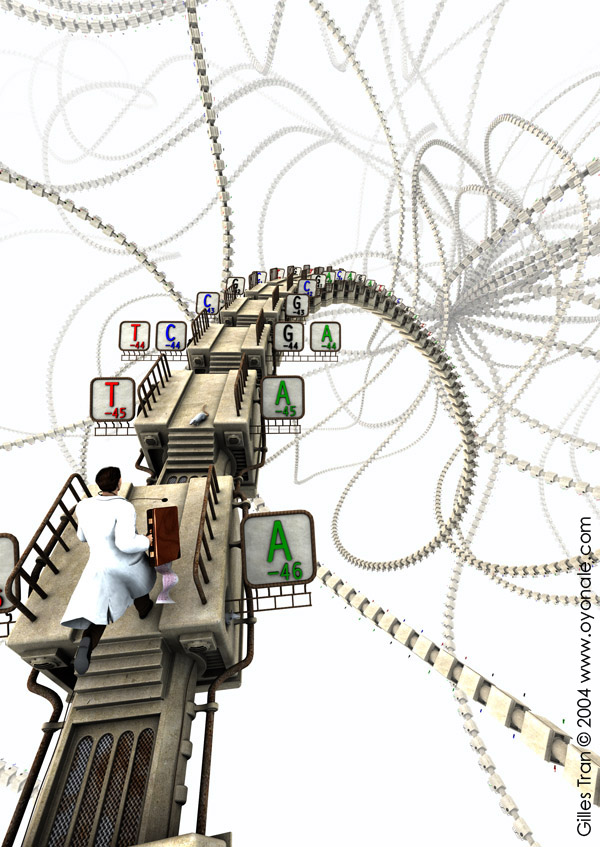 Artwork created in 2004
Renderer: POV-Ray
This image is adapted from Late again. It was commissioned by Dr Andre Linnenbank, from the University of Utrecht, for the cover of Mehran Firouzi's PhD thesis "Connexin40 Gene Variations and Human Cardiovascular Pathophysiology", presented on September 17, 2004.
The differences from the original picture include the laboratory rat and coat, the stethoscope, the electrocardiogram sheets and the signs showing the DNA bases and the particular genetic variant that is the topic of the thesis.
DAZ character and clothes
Other objects modelled with Rhino.