Oyonale - 3D art and graphic experiments
Last date before the end of the world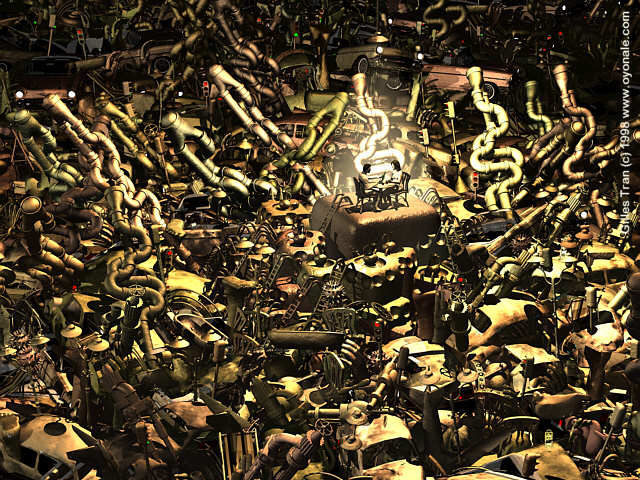 Artwork created in 1998
Renderer: POV-Ray
The idea for this picture came in front of a painting by the contemporary Belgian painter Pierre Alechinsky, that shows some sort of coloured grid. The vision of a chaotic hill with characters on the top came to me immediately.
There are around 20 different objects taken from previous scenes. For instance, the pipes come from The Swing and the lights come from Evolution.
The cars are meshes found a long time ago on the Net. The Chevy 57 was originally translated to POV-Ray by Keith Rule.
The objects are displayed on an ascending spiral. Each object has its own texture that depends from its position in the spiral.
The picture is overdetailed for a 800 x 600 rendering and was made for a big size print.