Oyonale - 3D art and graphic experiments
The prisoners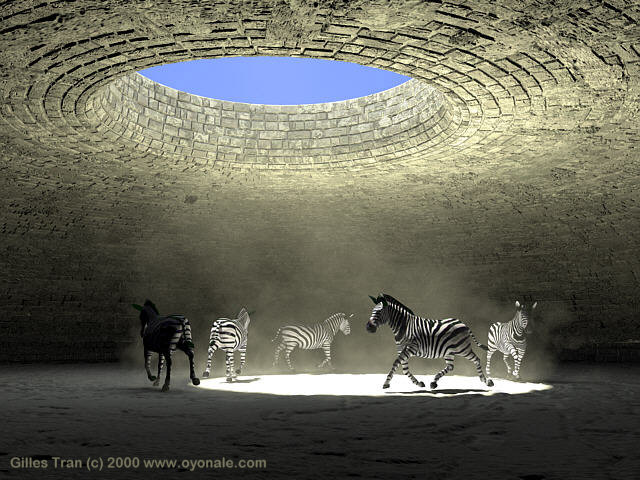 Artwork created in 2000
Renderer: POV-Ray
This image started out as a radiosity experiment
Zebras are from DAZ.
The vault was created by tiling height fields (derived from brick photographs) along a curved profile.
The dust cloud is an emitting media. It creates some graininess (the sampling was as low as possible due to already insane render times) that is visible on the close up but disappears when the image is sized down.
This image took 2 weeks to render at 3200 x 2400, then I accidentally resized the final render to 800 x 600. There was nothing else to do than re-render it. Since then, I mark all the final renders as read-only as soon they're finished.