Oyonale - 3D art and graphic experiments
Prions!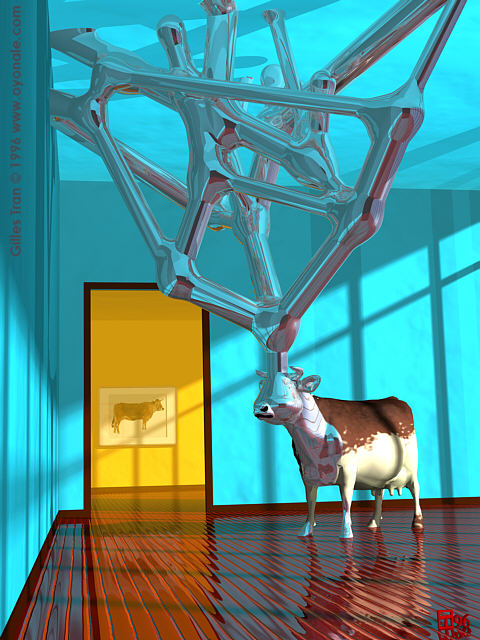 Artwork created in 1996
Renderer: POV-Ray
The cow was obtained at the 3D Cafe.
The "brain" is a blob object. It will remind the fans of the French comics artist Moebius of one of his lesser-known strips called "Escale à Pharagonescia".
The V-2 idea in the story is borrowed (and adapted) from the surrealistic American writer Thomas Pynchon, who wrote about such a strange correspondence in his 1973 novel "Gravity's Rainbow".
In the original French version, the title "Prions" means both the prion protein itself, that is held responsible for the "Mad Cow" disease (Bovine Spongiform Encephalopathy) and "Let's pray".