Oyonale - 3D art and graphic experiments
The gate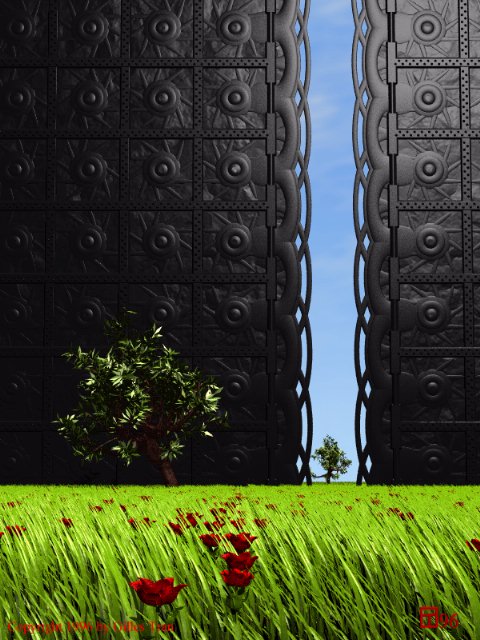 Artwork created in 1996
Renderer: POV-Ray
Like some of the other pictures featuring doors and windows, this one is ambiguous : optimistic (door opens) or pessimistic (door closes) depending on your present mood.
The flowers were obtained at the 3D Cafe.
I cannot remember where I found the tree (it's not from the 3D Cafe).