Oyonale - 3D art and graphic experiments
Cover of a book on meat conservation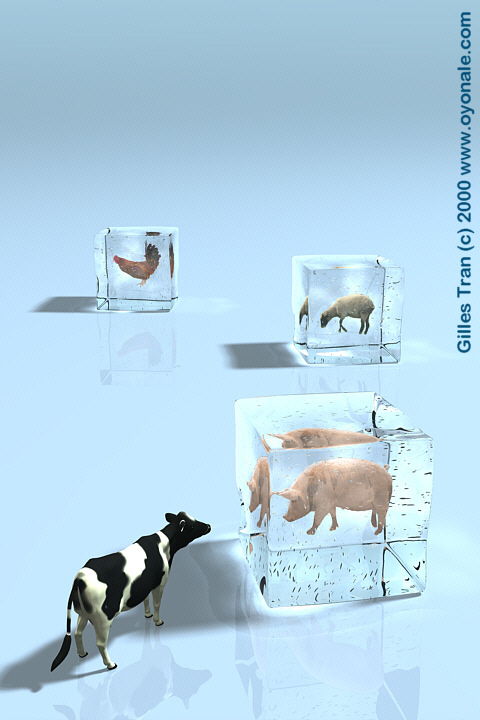 Artwork created in 2000
Renderer: POV-Ray
In June 2000, I was commissioned a book cover by Claude Genot, an INRA scientist working on meat technology. The book was about meat conservation by deep-freezing. I worked on three projects and Mrs Genot quickly chose the one with the ice cubes.
The cow is from DAZ, but since the cover had to feature other species of farm animals that I did not have as 3D models, I used royalty-free Corel photographs on height-fields instead, for the chicken, the sheep and the pig.
This version also has spaces for the title, the author's name and the collection's name.
The ice cubes are made of perturbed isosurfaces. I actually did a more realistic cube, but it took forever to render so I settled with simplified ones. The air bubbles are just a bunch of elongated spheres randomly distributed in a box.
Photon-mapping was used to obtain the glow effect below the ice.