Oyonale - 3D art and graphic experiments
The scarecrow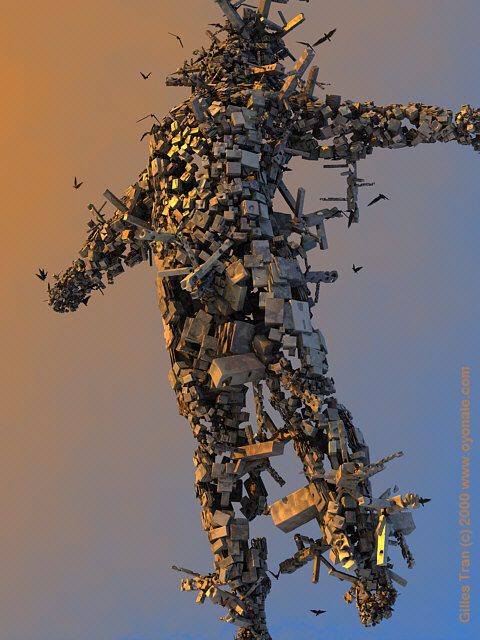 Artwork created in 2000
Renderer: POV-Ray (Megapov)
In 2000, I did many tests with Megapov's improved radiosity that were later turned into full-blown pictures.
The lighting is obtained both by a point light source and by the blue-orange sky sphere.
The creature is a Poser model with perturbed isosurfaces on its vertices following a technique used in other images.
The crows are Poser props by Sharkey.