Oyonale - 3D art and graphic experiments
The citadel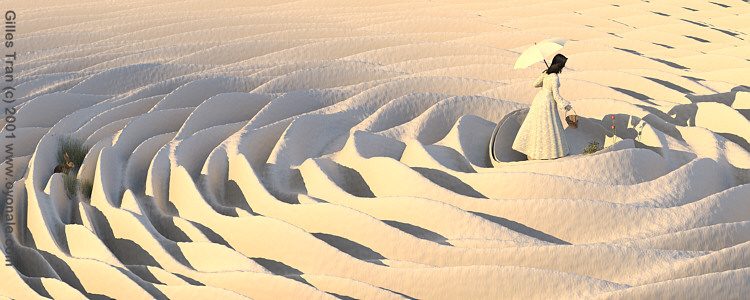 Artwork created in 2001
Renderer: POV-Ray
This images was at first an isosurface test. It was resurrected in 2000 as a radiosity project, put on hold due to IRTC duty and completed in 2001.
Grass is from the 3DPlants collection.
The woman is DAZ' Vicky with Catherine Todd's period dress.
The rabbit is the Poser cat model with the Cat O' 9 Lives hare morph applied.